Inland Empire Region
Building Better from Disruption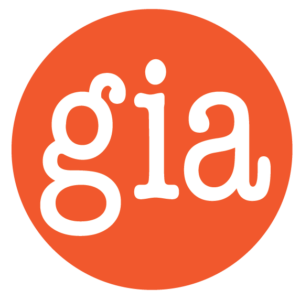 Building Better from Disruption is a virtual webinar series designed to build upon lessons learned from districts' responses to the impact the COVID-19 pandemic has had on schools and school systems.  This series is designed to provide education partners, particularly administrators and teacher leaders working at the school site level, with best practices and resources that support students' successful return to in-person instruction.  This five-part virtual series will focus on the essential areas of social-emotional learning, accelerated learning, and community partnerships.  During each session, participants will have the opportunity to learn, connect, and interact with expert practitioners and session participants.
At the end of this workshop series, participants will select two high-impact topics for the region and continue as a group to research the issue, identify a plan and implement systemwide strategies toward change.
Schedule at a Glance

Session details and registration links coming soon
Social-Emotional Learning Part 1

The Importance of Student Voice
About this workshop
Listening and understanding the voice of students are essential aspects of social emotional learning.  In this webinar participants will hear from school leaders that are implementing innovative strategies that capture and utilize student voice to create positive and equitable learning environments.
Workshop Panelists/Speakers
Dr. Kimberly MacKinney
Assistant Superintendent, Oro Grande Unified School District
Pat Schlosser
Assistant Superintendent, Apple Valley Unified School District
Dr. Henry Herreras
Principal, Excelsior Charter Schools (Corona-Norco)
Mark Lenoir
Assistant Superintendent, Val Verde Unified School District
Social-Emotional Learning Part 2

Strengthening Adult Capacity Through Teacher and Staff Voice
About this workshop
Supporting the social emotional needs of the adults in schools is necessary for student success.  In this webinar, teachers, school leaders, and district leaders will share best practices and strategies that have been implemented to strengthen the capacity of adults and provide the support needed for staff and student success.
Accelerate Learning: Models and Structures

High Impact Strategies and Practices to Accelerate Learning
About this workshop
In this webinar, we will hear from practitioners who are using different methods and structures to accelerate student learning.  These practitioners have moved beyond a focus on learning loss and are implementing innovative strategies and programs to provide students with instruction that builds from where they are with the goal of accelerating their learning to achieve current grade level/ course standards.
The Building Better From Disruption Series is Made Possible By:



Priority Populations for the Initiative
Not in any particular order
K-12 Educators
Counselors & Advisors
Connection to GIA's Regional Goals
Foster an efficient, high-quality education system that creates equitable access for all students.
Initiative Partners
San Bernardino County Superintendent of Schools
Riverside County Office of Education
Riverside and San Bernardino County School Districts
Initiative Contact Person
GIA is pleased to announce the receipt of a grant for $25K from the William and Flora Hewlett Foundation to support a new workshop series in partnership with the San Bernardino County Superintendent of Schools and Riverside County Office of Education. The series titled Building Better from Disruption expands on last fall's Teens, COVID, and Coping discussions among the region's two County Superintendents and several school districts.    The pandemic has changed...
read more