In the second workshop in the Building Better from Disruption Series, participants gathered to hear from school leaders that are implementing innovative strategies that capture and utilize the teacher and staff voice to create positive and equitable learning environments.
About the Session
Supporting the social emotional needs of the adults in schools is necessary for student success.  In this webinar, teachers, school leaders, and district leaders will share best practices and strategies that have been implemented to strengthen the capacity of adults and provide the support needed for staff and student success.
Panelists
– Dr. Charles Fischer, Executive Director, Alternative Education, Riverside County Office of Education
– Adele Thomas, Director, Professional Development and Teacher Support, Fontana Unified School District
– Robert Brough, Assistant Superintendent, Education Services, Perris Union High School District
Watch the Session Video Recording or Listen to the Session Podcast Below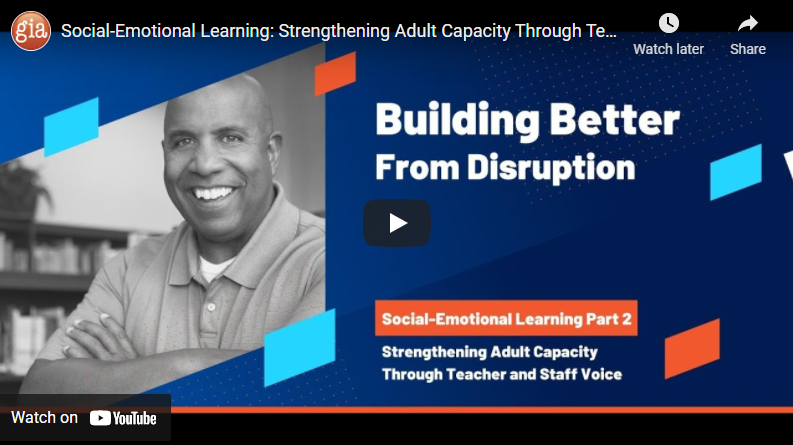 Building Better from Disruption is a virtual series designed to build upon lessons learned from districts' responses to the impact the COVID-19 pandemic has had on schools and school systems.  This series is designed to provide education partners, particularly administrators and teacher leaders working at the school site level, with best practices and resources that support students' successful return to in-person instruction.  This five-part virtual series will focus on the essential areas of social-emotional learning, accelerated learning, and community partnerships.  During each session, participants will have the opportunity to learn, connect, and interact with expert practitioners and session participants. Support for Building Better from Disruption provided by the William & Flora Hewlett Foundation.