"The truth is that teamwork is at the heart of great achievement"

– John C. Maxwell
collaboration & Shared Vision
Action Network Teams
Action Network Teams (ANTs) are the backbone of GIA's collective impact model. ANTs bring together the Inland higher education network, regional educators that combine expertise to work toward a vision of student success. ANTs are composed of staff and faculty from regional K-12 districts, community colleges, four-year colleges, and institutional leaders in education management. The higher education network and GIA work together to determine why specific strategies will help student populations enroll in higher education and achieve degree conferral. As a result of the network's concerted efforts to help Inland students, ANTs gives GIA guidance on how to pursue our Innovation Awards campaign.
Action Network Team Focus Areas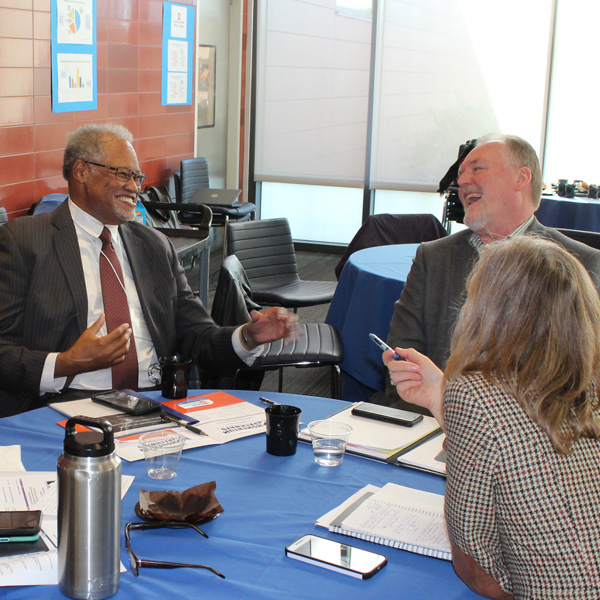 More Info
Works to significantly increase degree and certificate completion by reaching equity in education for all ethnic and gender groups. By undertaking outreach campaigns to close the equity gap, this team helps historically unrepresented groups enroll in college, succeed economically, and ultimately catalyze economic change in the region.
College & Career Readiness
More Info
Strategize methods to prepare students for college by collecting data on student segments and launching awareness campaigns, helping students access information and resources from college ambassadors, and providing supplemental education to reduce remediation at matriculation in subjects like math. 
More Info
Data shows when students are aware of financial aid resources, student enrollment in college increases. However, many students are unaware of the financial resources available to them. ANTs strategize how to spread awareness of and encourage students to apply for financial aid.
More Info
Based on recent findings from the Transfer Achievement Research Project conducted by GIA, many of the difficulties that students face in transferring from a two year to a four year stems from lack of information. This committee will strategize methods to eliminate barriers that impede student access to a four-year college by empowering counselors and finding innovative solutions for students. Previous committee discussions included creating an outreach campaign to communicate best practices, provide educational resources to keep students enrolled and attending a community college, and resources to help them prepare for transfer to four-year colleges.
More Info
Combining knowledge and resources to unify data systems across the educational management cottage industry and educational institutions. The data ANT helps assess student outcomes at a regional level by tracking changes in common metrics in the short-term and long-term.
Returning Adults & Professional Education
More Info
The Returning Adult & Professional Education ANT recognizes the importance of bringing adult and professional learners back into postsecondary classrooms to learn new skills required to thrive in an ever-changing economy. This team works to support continuing adult learners, many whom have some college but no degree, who are seeking to advance in their current professions, start a new career, and work towards degree completion.