growing inland achievement
Board of Directors
GIA's work is led by an engaged governing board that helps to build consensus among key stakeholders and aligns them around a shared vision for the Inland Empire region.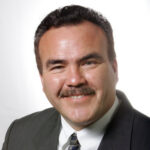 More Info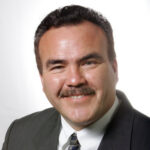 San Bernardino County Superintendent of Schools' Ted Alejandre began his four-year term as the county's 34th superintendent on Jan. 5 after being elected to office in June 2014. He ran for the county's lead educational seat unopposed in 2018 and began his second four-year term in January 2019.
With more than three decades of experience in public education, Mr. Alejandre has been a teacher, vice principal, principal, and director of fiscal services at the district level, and served as the assistant superintendent of Business Services in the Yucaipa-Calimesa Joint Unified School District. He joined County Schools in 2008 as the assistant superintendent of Business Services, and later was appointed deputy superintendent, overseeing all operations of the organization.
As county superintendent, Mr. Alejandre works collaboratively with educators, families, other agencies, and stakeholders to provide advocacy, leadership, and services for and on behalf of the 407,000 K-12 students attending public schools in San Bernardino County.
Mr. Alejandre is a lieutenant colonel in the Air Force Reserves and served 19 years with the 701ST Combat Operations Squadron. He received his associate degree in Administrative Management from the Community College of the Air Force, his bachelor's degree in Public Administration and master's in Educational Administration from Cal State University, San Bernardino.
More Info
Dr. Carlos Ayala, a longtime educator, administrator and former dean of California State University, Sonoma's College of Education, is the new Chief Executive Officer of Growing Inland Achievement (GIA) an education collaborative focused on improving the economic outlook of the Inland Empire by raising the region's educational attainment rates.
Dr. Ayala began his academic work as a chemist, science and math teacher, small business owner, and school principal in Calexico, California. At Stanford University, he was an educational researcher, at Sonoma State taught science methods and educational research courses, and helped create a joint doctoral program in educational leadership, chaired the Faculty Standards and Affairs Committee, and served as the school's director of Assessment and Accreditation.
As dean, he helped create an early childhood studies major, a Maker Educator Certificate Program, and a financial literacy program. He co-chaired the President's Diversity Council and the President's Budget Advisory Council, and led the school through a national accreditation with four commendations. Dr. Ayala has worked across the university to support Sonoma's first successful HSI grant, the campus Maker Space and Maker Faculty Learning Community, and campus-wide social justice initiatives.
At the CSU system level, he served as chair of the CSU Education Deans group and co-led a system-wide effort to create Maker Spaces supporting innovation, building, creativity and problem solving across all 23 CSU campuses. He also supports numerous K-12, community college, and community programs to support all students in their college and career goals.
Ayala has bachelor's degrees in chemistry and environmental studies from UC Santa Cruz, a master's in educational leadership from San Diego State University, and a doctorate in education from Stanford University.
Dr. Ayala brings deep knowledge of the education landscape, strong leadership and a passion to positively impact student lives.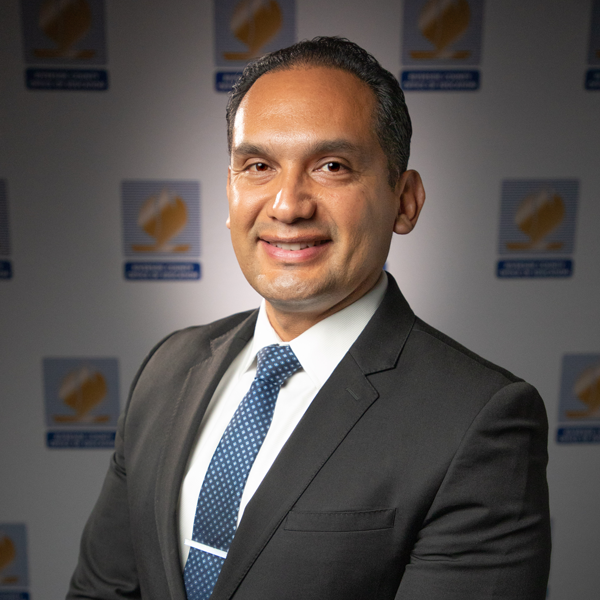 More Info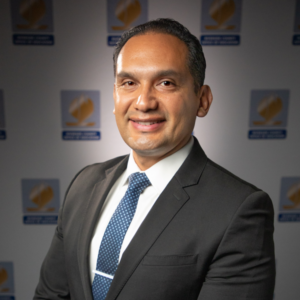 Dr. Edwin Gomez serves as the 13th Riverside County Superintendent of Schools. In his role, Dr. Gomez works with the county's 23 school districts and the staff at the Riverside County Office of Education to ensure high quality education that invests in all students while developing and sustaining strong collaborative relationships with students, teachers, parents, and the community for student success.
Dr. Gomez began his educational career teaching in grades K-8. He has served as a principal in various social-economical communities, led a school out of program improvement status, subsequently resulting in nomination for a National Blue Ribbon Award. Dr. Gomez has been a district Chief Academic Officer and served as a District Superintendent for Adelanto Elementary Schools District and Coachella Valley Unified School District. Prior to his appointment as the Riverside County Superintendent of Schools, Dr. Edwin Gomez served as the Riverside County Deputy Superintendent of Schools and as the Chief Administrative Officer of the Riverside County Office of Education, overseeing the day-to-day operations and coordinating the legislative link between the County Office and state and federal government officials.
Dr. Gomez earned his Bachelor of Arts degree in Organizational Studies from Pitzer College, his multiple subject teaching credential from the University of Redlands, and Masters of Arts and Doctorate degrees from the California State University, San Bernardino.
More Info
A native of the Inland Empire, Paul was born and raised in Redlands. In 2010, Paul became President & CEO of IEEP, and restructured the organization with a vision for bettering the quality of life and business climate of Riverside and San Bernardino counties. He currently serves as Chair of Mobility 21, a coalition that pursues regional solutions to transportation challenges. He also serves as Chair of the California Stewardship Network; and is a sitting member of the Regional Economic Alliance Leaders of California. Additionally, he serves on the Southern California Association of Governments Global Land Use and Economics Committee and sits on the Board of Directors for The Community Foundation serving Riverside and San Bernardino counties, and Cal State San Bernardino's Foundation Board.
Paul received his Bachelors of Arts from California State University San Bernardino, his Master of Divinity from St. John's Seminary in Camarillo and holds a Licentiate in Canon Law from the Catholic University of America in Washington D.C. Paul is married to Dr. Christina Granillo, Ph.D.; they are the proud parents of Monica Marie.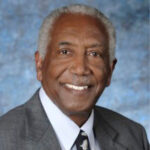 More Info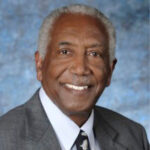 In a unanimous vote, the Riverside Community College District Board of Trustees appointed Wolde-Ab Isaac, Ph.D., chancellor of RCCD, the fifth largest community college district in the state of California with colleges in the cities of Moreno Valley, Norco and Riverside.
In making the selection, following a national search, the Board acknowledged Isaac's leadership, educational work experience and vision for the District and its three colleges. Isaac, who is currently the president at Riverside City College, will begin his job as chancellor on January 1, 2018.
"Dr. Isaac's leadership is evident in many community organizations and partnerships within our District," Tracey Vackar, Board president, said. "He embraces collaboration through shared governance with the District stakeholders and uses research-based evidence to support new initiatives."
A noted scholar and education activist, Isaac has more than 35 years of experience as an educator, faculty member and administrator. He came to RCCD in 2006 as dean of Health Science at the Moreno Valley campus. In 2012 he was named vice president of Academic Affairs at Riverside City College, and later as interim president of RCC. In 2015, he was appointed as Riverside City College's 11th president.
"Those who know my background will understand when I say that I am a perfect example of the profound truth that education is the most powerful social and economic equalizer," Isaac said. "It is with extraordinary sense of humility and honor that I accept this appointment to serve as the fourth Chancellor of the Riverside Community College District, a great and mature institution anchored in a rich history and tradition of pride and excellence. I pledge to do all I can to have RCCD be recognized as a leader, champion for student success and student equity, and thereby redeem the trust and faith bestowed on me."
A Fulbright Scholar, Isaac was born in Eritrea, East Africa, and graduated from Ethiopia's Haile Selassie University where he majored in chemistry. His graduate studies and work later took him to the University of Uppsala in Sweden, eventually returning to Eritrea to work as government secretary of Human Resources. He went on to attend the University of Michigan, earning a master's and doctoral degree in medicinal chemistry.
Isaac served as president of the University of Asmara in Eritrea from 1993 to 2006 and previously was a senior clinical researcher with AstraZeneca, a position he held for 12 years.
He resides in Riverside with his two sons, Simon, a student at UCR, and Yisak, a senior at Poly High School.​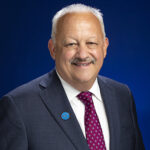 More Info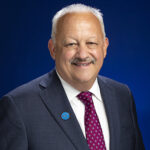 Tomás D. Morales was selected as the president of California State University, San Bernardino in May 2012. He is the university's fourth president since it opened in 1965. Previously, Morales was president of the College of Staten Island, The City University of New York (CUNY), since 2007.
From 2001 to 2007, Morales served in various capacities at California State Polytechnic University, Pomona, including Provost and Vice President for Academic Affairs, Vice President for Student Affairs, and professor of education. Prior to joining Pomona, Morales was Vice President for Student Affairs and Dean of Students at The City College of New York/CUNY from 1994 to 2001. He provided strategic leadership, restructured the Student Services Corporation, and implemented a new student-centered model for the division of Student Affairs. From 1992 to 1994, Morales was Assistant Dean of the School of Education at the State University of New York (SUNY), New Paltz.
He holds a B.A. in history from SUNY, New Paltz, and earned his M.S. and Ph.D. in educational administration and policy studies from SUNY, Albany. Having served as an educator and administrative leader in higher education for 41 years, he is one of the few higher education administrators in the United States who has held senior administrative positions at the three largest public university systems in the nation: The California State University, The State University of New York, and The City University of New York.
Morales is actively involved with several national organizations. He currently serves as chair of the Governing Board of the Hispanic Association of Colleges and Universities and on the Executive Committee of the Coalition of Urban and Metropolitan Universities. In addition, he previously served as chair and board member of the American Association of State Colleges and Universities, as well as co-chair of AASCU's National Task Force on College Readiness which released the report, "Serving America's Future: Increasing College Readiness," a comprehensive examination that advocates approaches for public institutions to take.
He also previously served on the board of directors of the American Council on Education, the American Council on Education's Commission on Racial and Ethnic Equity, and the National Information and Communication Technology Literacy Policy Council.
In May 2012, he was awarded an honorary doctorate of humane letters from his alma mater SUNY, New Paltz, where he was the featured commencement speaker. In recognition for his service to education and his passion for the sport, the baseball field at the College of Staten Island was named in his honor as the Tomás D. Morales Baseball Field.
His lifelong dedication to improving the access and quality of public higher education has been recognized with numerous awards, including the Distinguished Leader in Education award from Education Update; the Lifetime Achievement Award in Education from the New York League of Puerto Rican Women, Inc.; Effective Leadership Golden Age Award from the Latino Center on Aging; Latino Trendsetter Award at the United Nations; the IMAGEN Certificate Award from U.S. Citizenship and Immigration Services; the Professional Achievement Award from Boricua College; the Hispanic Leadership Award from the Boy Scouts of America; the Outstanding Leadership in the Service of Youth Award by the National Honor Society at Susan E. Wagner High School; and the Louis R. Miller Award from the Staten Island Chamber of Commerce and Staten Island Advance.
Tomás and his wife Evy have been married for over 40 years. They have three grown children (sons Thomas and Omar Morales, daughter Amanda Jimenez) and six grandchildren.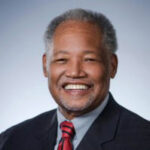 More Info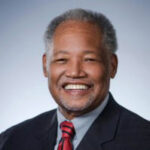 Dr. Henry D. Shannon's career as a chief executive officer spans over 18 years in the states of Missouri and California. He currently serves as the superintendent/president of Chaffey College, a three-campus college in Southern California, which enrolls approximately 20,000 students per semester. During his tenure at Chaffey College, which began in 2007, Dr. Shannon has enhanced and transformed the college's vision to serve today's community college students, preparing them for academic and occupational success. His focus on retention and graduation yielded the five largest graduating classes in Chaffey College history each consecutive year from 2012 – 2017. Dr. Shannon came from St. Louis, Missouri where he served as the chancellor of St. Louis Community College. In his 24 years at St. Louis Community College, he was also a college president and dean of student services. Additionally, he served as an administrator and teacher at both St. Louis University and Harris Stowe State University.
Dr. Shannon brings to our community over 40 years of experience in higher education. He earned a master's and doctorate degree from Washington University in St. Louis, a management certificate from Harvard University, and a bachelor's degree from Harris-Stowe State University.
Henry Shannon has been active on many boards at the national, state, and local levels. His past board memberships include the League of Innovation in Community Colleges, the American Association of Community Colleges (chair 2004–2005), and Renewal and Change 20/20. Dr. Shannon's current national board memberships include the Alliance for Education of San Bernardino County, San Bernardino County Workforce Development Board, California Community College Commission on the Future, Sungard Higher Education Advisory Board, Educational Testing Service Community College Advisory Board, and Community College Research Center Advisory Board. He has also been a member of Phi Beta Sigma since 1966.
Dr. Shannon is married to Gwendolyn A. Shannon. They have four adult children and nine grandchildren.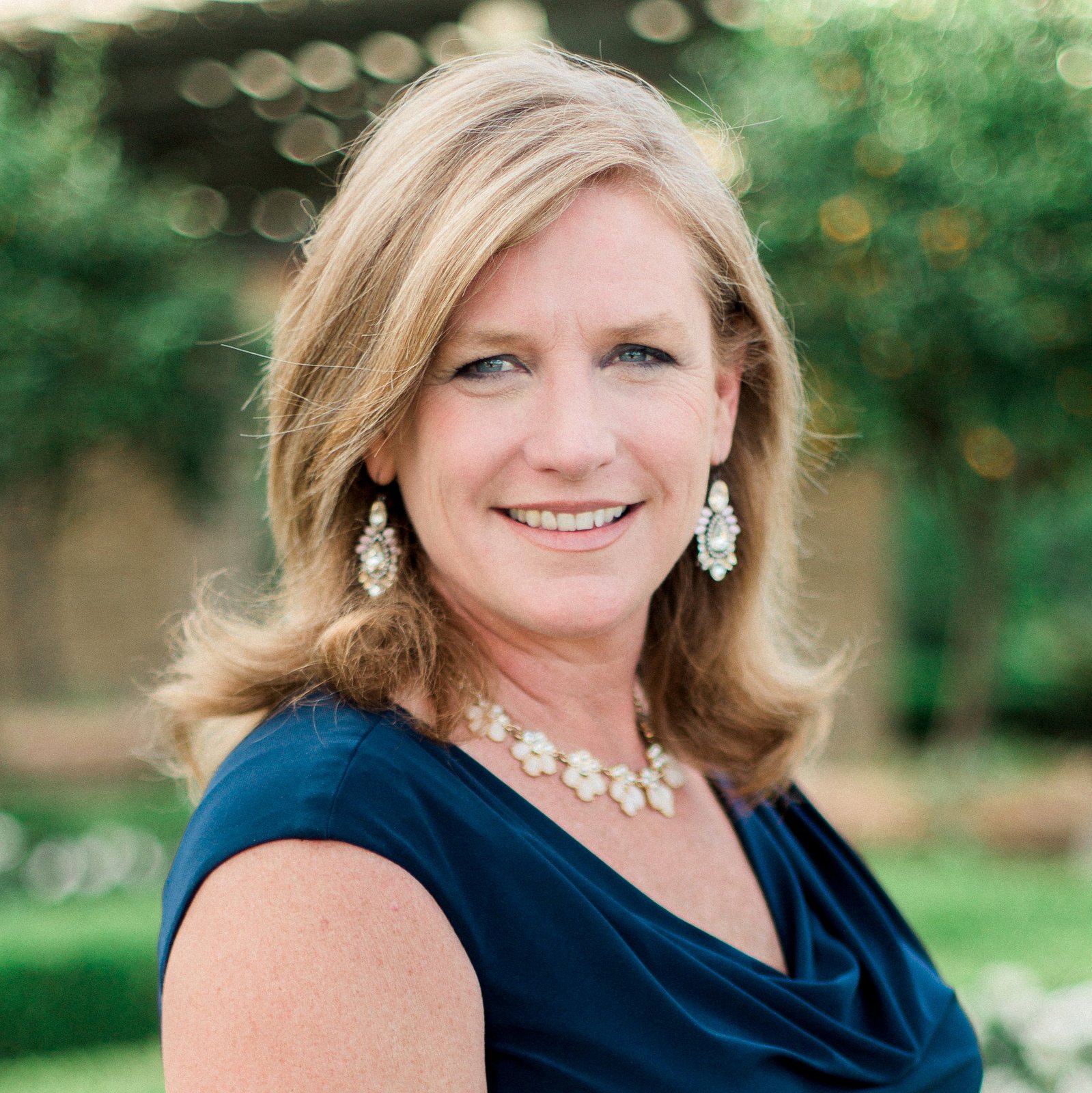 More Info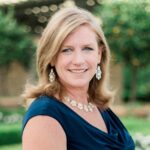 Sheila Thornton is President & CEO of OneFuture Coachella Valley.  In her previous role as V.P. of Workforce Excellence for the Coachella Valley Economic Partnership, she lead the separation and launch of OneFuture Coachella Valley as an independent nonprofit for the purpose of expanding regional efforts to align educational attainment with economic development.
Under Sheila's leadership, OneFuture Coachella Valley facilitates a coalition of education and business leaders implementing the Coachella Valley Regional Plan for College and Career Success, a five-year strategic plan to produce an educated workforce and assure Coachella Valley students are prepared for success in college, career, and life.   Since its inception, the coalition has achieved significant success on common regional goals in career academy/Linked Learning expansion, FAFSA completion and financial aid capture, scholarship giving, and community and employer engagement in support of students.
From 2001 to 2012, Sheila served as a health workforce and leadership development consultant providing project management and coalition building guidance to industry, education, and community organizations. She assisted organizations with strategic planning, mission advancement, cross-sector partnerships, grant writing and management and program implementation.   In that capacity, she lead the development of CVEP's Healthcare Industry Council, a model for aligning education and workforce strategies by sector and sub-region.  The Council expanded opportunities for low-income, disadvantaged students to succeed in Kindergarten-12th grade health career pathways programs, college health sciences programs and higher level health professions.
In her early career, Sheila served as Analyst/Project Manager for an economic research and consulting firm and Director of Community Services for a non-profit hospital.
Sheila serves on the California Future Healthcare Workforce Commission, the National Advisory Committee for Health Career Connection, the national leadership team for the Ford Motor Company Fund Next Generation Initiative, the CSUSB Palm Desert Advancement Board and the Desert Sands Unified School District LCAP Advisory Committee. Sheila received a B.S. degree in Applied Math from Loyola Marymount University.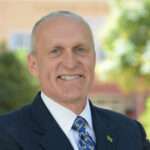 More Info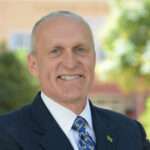 Kim A. Wilcox was appointed as UC Riverside's ninth chancellor in August 2013.
During his time at Riverside he has spurred a new era of growth, embarking on the expansion of the faculty; development of new facilities for research, teaching, and public service; and a new emphasis on institutional globalization.
Wilcox is a long-time national advocate for increased access to quality higher education and for the particular role public universities play in the U.S. Under his leadership, UC Riverside became a charter member of the University Innovation Alliance, a collaboration of major public research universities in America seeking to improve student graduation rates and outcomes across all socio-economic and ethnic backgrounds.
Wilcox began his academic career on the faculty at the University of Missouri. He then spent 14 years on the faculty of the University of Kansas, including 10 as Chair of the Department of Speech-Language-Hearing. Immediately prior to coming to UCR, Wilcox served as provost at Michigan State University from 2005 to 2013.
He has published extensively in the area of developmental speech acoustics and has directed teaching, research, and service projects funded by the National Science Foundation and the U.S. Department of Education.
A first-generation college-going student, Wilcox matriculated at Michigan State University, where he earned a Bachelor of Arts in audiology and speech sciences. He also holds master's and doctoral degrees in speech and hearing sciences from Purdue University.