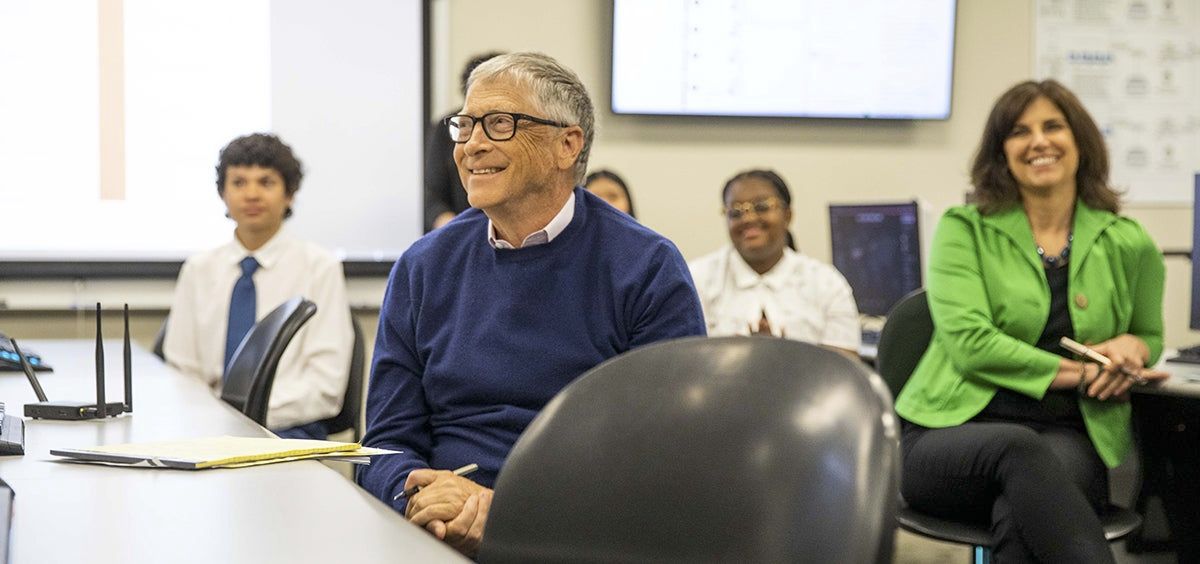 In a recent blog post titled "A map from classroom to career," Bill Gates reflects on a recent visit to Chaffey College to learn more about creating effective pathways for students to achieve their academic and career goals. This is one of the many promising programs across the country that is putting students on a path to continue their education after high school before they've even graduated.
By providing dual enrollment, advising, and wraparound support, students receive college credits and the guidance they need to smoothly transition into college and continue their education. Many students receive job offers before they even graduate. Read more about Gates' visit.
The Bill and Melinda Gates Foundation has been a close partner of the Inland Empire Educational Network for several years and is consistently impressed by the work across the region. As one of six Transformation Intermediaries in the nation to be selected by the Gates Foundation, Growing Inland Achievement is working closely with all Inland Empire postsecondary institutions to bring support from the Foundation to drive equitable student success. Postsecondary leadership should contact Dr. Thomas Dickson, GIA Director of Institutional Support, at [email protected], for more information on how your institution can receive support.