About This Episode
Season 2. Episode 7.
We've all heard the saying "it takes a village to raise a child". Well, two Inland community-based programs heard that and said "I think that's our cue". Big Brothers Big Sisters of Inland Empire and Orange County and the Promise Scholars program are both finding success in helping kids do better in school and begin working for a successful education, career, and life. In this episode of Education Insight, we look at these two unique programs and why it has become so important to them to help kids do better in school and get excited about the future. 
Jennifer O'Farrell
Executive Director at Big Brother Big Sisters
Biography
Jennifer is an inspirational and entrepreneur leader in the social impact industry. For over 15 years she has spearheaded new programs or agencies, dedicating her life to pursuing equity for youth and families.
She proudly led the first Anti-Human Trafficking multidisciplinary task force for Riverside County and created the first comprehensive case management and advocacy system for victims and survivors of trafficking. Currently, she is the Executive Director of the region's first Big Brothers Big Sisters serving Riverside and San Bernardino Counties. Her focus is to create generational change by tackling some of the region's hardest issues of poverty and trauma through one-to-one mentoring.
Jennifer holds a Bachelor of Arts degree from California Baptist University, is a certified Sexual Assault Counselor and Advocate, Case Manager for Trafficking Victims, and has a Philanthropy Certificate from the School of Business at La Sierra University. As the Anti-Human Trafficking Director, she secured state and federal grants and increased individual giving revenue to the cause. At Big Brothers Big Sisters, she has doubled the agency's revenue giving more youth access of a mentor.
Locally, Jennifer served as founding member of The Pick Group, President of the YWCA, board member to the Riverside Community Health Foundation, Parkview Community Hospital Foundation, Riverside Public Utilities, and currently is a board member of San Bernardino City Unified School District's Making Hope Happen Foundation, and CBU's Advisory for the College of Behavioral Sciences.
Her accomplishments include being a TedX Riverside Speaker, a 2010 graduate of Riverside Chamber of Commerce Leadership Class, 2012 Attorney General's Award of Citizen Appreciation, 2013 Young Alumni Achievement Award from California Baptist University, 2013 Woman of the Year from the Riverside County Commission on Women, 2014 Soroptimist International Ruby Award recipient and Soroptomist International Golden West Region Award Winner, 2014 NAACP Community Service Freedom Award Recipient, 2014 HOPE Collaborative Advocate of the Year Award Recipient, and 2018 Spirit of the Entrepreneur Awardee.
Jennifer, as a wife, mom, and daughter loves to have fun. In her free time, she enjoys spending time with her family, friends, traveling, hiking, running, and reading.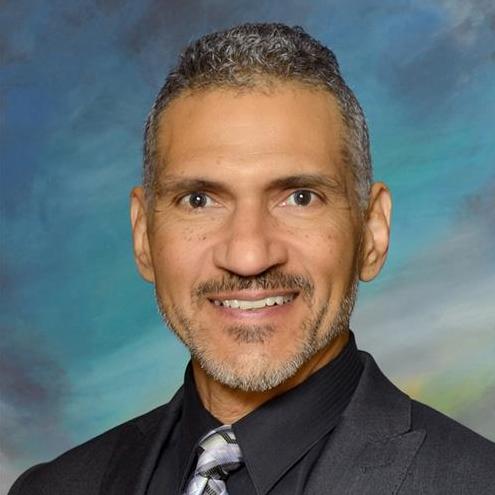 Dr. Felix Melendez
Executive Director at Promise Scholars
Biography
Promise Scholars, a Southern CA 501c3 serving students in the Ontario-Montclair School District
Dr. Felix Melendez brings over three decades of experience to the Executive Director position. His career includes two years as principal at Serrano Middle School. Prior to serving in OMSD, Dr. Melendez was an English teacher, Assistant Principal, and Principal in nearby Chino Valley and Corona-Norco School Districts.
"Dr. Melendez understands the upbringing of many OMSD students, not only as a Latino but also as a first-generation college student," said Albert Maldonado, President/Chair of the Promise Scholars 501c3. "His interests, the interests of the Promise Scholars Board, and the interests of OMSD as a whole are aligned quite well."
Dr. Melendez earned a Bachelor of Arts degree in English from Southwestern Oklahoma State University. He completed a Masters's in Educational Administration at Azusa Pacific University and a Doctorate in Educational Leadership with an Emphasis on Teaching and Learning from APU as well.
Dr. Melendez is the youngest of seven siblings, all of whom attended college and have 3 Associates degrees, 4 Bachelor's degrees, and 3 Master's degrees among them. The power of education was stressed by his parents and the hunger to learn was instilled in him at an early age. Countless teachers and coaches guided his educational journey but none had more impact than his parents, Marcos and Leila, who learned English while reading over their children's shoulders and never threw out an "old book" because a new idea might be hiding in there.
2:20 – Jennifer shares what and who inspired the Big Brothers Big Sisters Program.
3:17 – Jennifer describes the types of mentor programs BBBS offers.
4:42 – Jennifer explains why it is important to have mentorship at a young age.
7:55 – Jennifer gives insight into what criteria are implemented when matching a child to a mentor.
13:15 – Jennifer shares how mentorships ultimately affect a child's accomplishments in school and in day-to-day life.
18:46 – Jennifer gives advice to kids and families to ensure they are on track in their academics and success.
22:49 – Felix gives insight into the work being done at Promise Scholars.
25:13 – Felix describes the impact this program has had on the students.
29:14 – Felix elaborates on why talking about college at a young age is so important.
32:12 – Felix discusses how this program has helped increase college and career success.
36:29 – Felix reflects on how they provide support to students where they're actually transitioning into college.
43:00 – Felix shares the future of Promise Scholars.
45:21 – Special Feature: Juan Del Real
Education Insight tells the story of education in the Inland Empire through the diverse voices of those in and around the regional education community. The show is produced by Growing Inland Achievement, a collective impact organization in the Inland Empire with a mission to increase economic prosperity in the region by increasing educational attainment. Hosted by 30-year broadcast veteran Lacey Kendall, monthly shows explore topics ranging from education challenges and shortcomings to innovations and groundbreaking ideas that are driving student success.