About This Episode
Season 3. Episode 6.
In this enlightening episode, we delve into the world of Dual Enrollment, an educational pathway that opens doors to remarkable opportunities for high school students. Join us as we unravel the intricacies of this program, shedding light on its significance, benefits, local initiatives, and future prospects.
Our esteemed guests, Adrienne Pacheco, and Jorge Perez,  bring their extensive expertise and insights to the table. Together, we embark on a journey to understand the multifaceted aspects of Dual Enrollment.
Listeners will gain valuable insights into local and state Dual Enrollment initiatives and mandates. Our guests shed light on the policies and partnerships that have paved the way for the successful implementation of Dual Enrollment programs in our region. We delve into collaborative efforts between high schools and colleges, sharing examples of innovative practices that ensure seamless transitions and maximize student outcomes.
Tune in to this captivating episode as we unravel the transformative power of Dual Enrollment. Whether you are a student, parent, educator, or community member, this episode will empower you with the information and inspiration needed to navigate the world of Dual Enrollment and unlock a brighter future.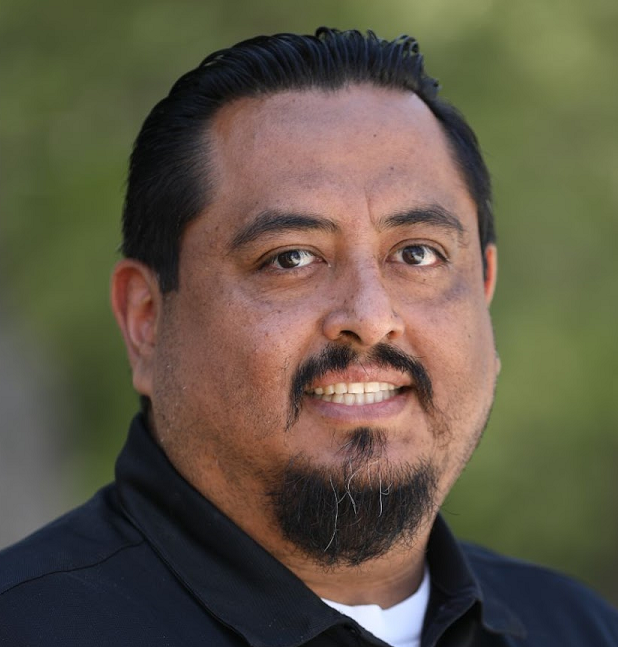 Jorge Perez
Instructional Services Specialist, College and Career Readiness, Riverside Unified School District.
Biography
Jorge Perez is an Instructional Services Specialist of College and Career Readiness in the Riverside Unified School District (RUSD). A product of RUSD, where he attended elementary, middle and high school, Jorge now works to improve the district's programs and services to provide all students the opportunity of graduating college and career ready.
During his 23 years in public education, Jorge served as a Student Affairs Officer with the Office of Admissions at UC Riverside for seven years, High School Counselor for five years at Ramona High School, and an Instructional Services Specialist for eleven years in the Instructional Support Division. He has established strong relationships with Institutes of Higher Education to provide resources to RUSD families and agreements with local private universities to establish guaranteed admission and scholarships.
Jorge led in establishing and implementing the College and Career Access Pathways (CCAP) dual enrollment program in partnership with Riverside City College that has resulted in expanded partnerships to offer an accelerated nursing pathway to students in the district.
Jorge graduated from the University of California, Riverside with Bachelor's degrees in Sociology and Chicano Studies and earned his Master's of Education from the University of Redlands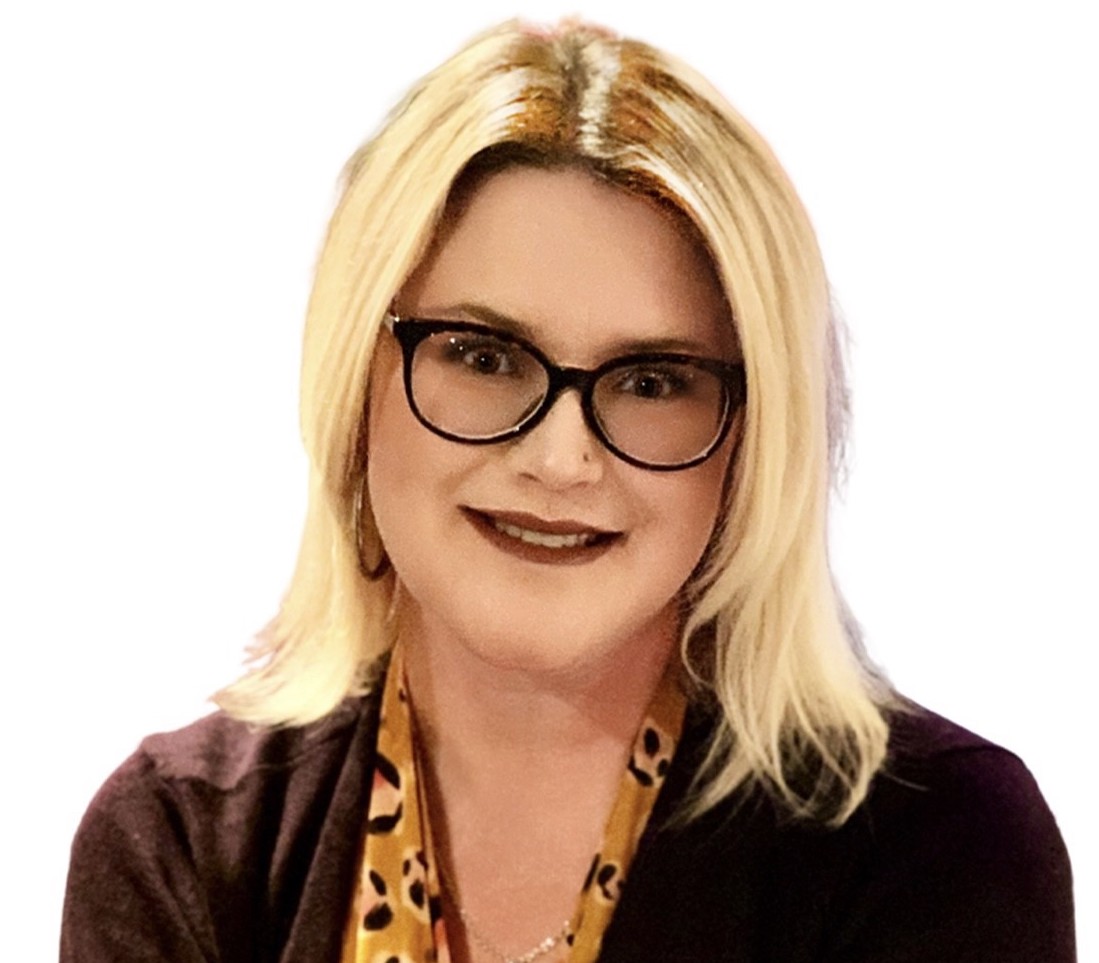 Adrienne Pacheco
Guidance Counselor at Chaffey Joint Union High School District.
Biography
Adrienne has worked at the high school level for 25 years. Leaving the classroom after 6 years she became a school counselor and has worked in the Chaffey Joint Union High School District for the last 19 years. She currently works in the Alternative Education Center where she began introducing dual enrollment courses to students for remediation purposes at the Chaffey District Online High School. Pre-pandemic it was becoming common that students would take dual enrollment courses to complete high school graduation requirements and to explore career pathways but the registration and orientation were in person as well as the courses which created barriers for students to attend. During the pandemic, Chaffey College courses went online and the high school partnership expanded, at that time she became the dual enrollment liaison and began working closely with Chaffey College and non-profit organizations increasing access and equity for students.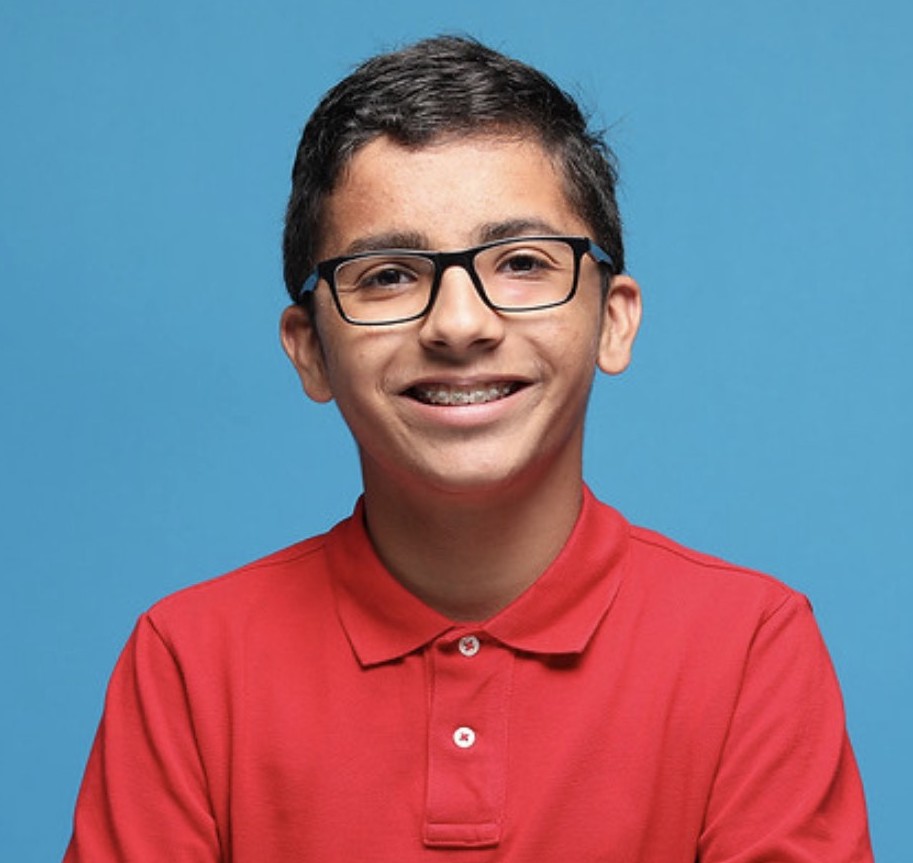 Avijeet (Avi) Randhawa
45th Riverside County Spelling Bee Winner.
Biography
Attends Auburndale Intermediate School in the Corona Norco Unified School District.
Completed 7th grade.
Plays drums in the jazz band, guitar.
Fluent in Spanish speaking and writing – has been in the Dual Language Immersion Spanish program since Kindergarten.
Enjoys his Pathway Lead The Way class in Design and Modeling where he has designed and 3D printed models like puzzle cubes and built-coded a basic robot.
Enjoys Medical Life Science and the HOSA class for future health professionals where the body systems have piqued my interest.
Is in advanced Math – Integrated Math 1
Likes to play outside: basketball, golf or reading STEM magazines and books of varying genres.
Recently read As Brave As You by Jason Reynolds.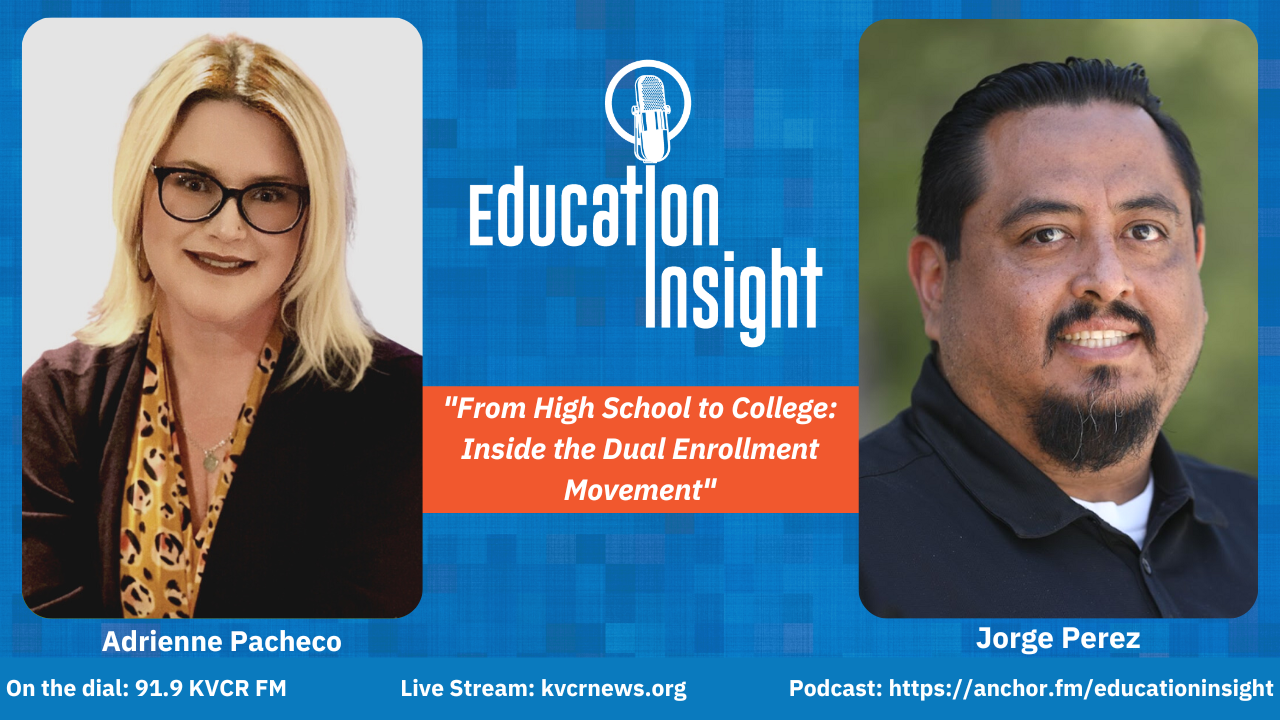 3:57 – Adrienne describes dual enrollment and its benefits.
7:15 – Adrienne speaks to how recent California mandates and initiatives may have influenced the growth of these new programs.
8:34 – Adrienne explains what research shows about the impact of dual enrollment on a student's academic achievements or even their future success.
9:24 – Adrienne shares examples of dual enrollment activities that are taking place in our region and what is happening in the IE. 
13:11 – Adrienne talks about strategies in place to make sure that equal opportunities are available for all students.
20:18 – Jorge explains how dual enrollment aligns with his role at Riverside County Unified School District.
21:28 – Jorge shares his experiences and thoughts on the current dual enrollment programs that are being offered at Riverside Unified School District.
23:32 – Jorge gives insight into how dual enrollment makes students career ready.
25:58 – Jorge describes what challenges students typically face in dual enrollment programs and how he addresses those issues. 
32:43 – Jorge shares what he would like to see be the future of the dual enrollment program in his district and beyond. 
36:31 – Special Feature: Avijeet Randhawa, 8th-Grader, Auburndale Intermediate School in the Corona Norco Unified School District.
Education Insight tells the story of education in the Inland Empire through the diverse voices of those in and around the regional education community. The show is produced by Growing Inland Achievement, a collective impact organization in the Inland Empire with a mission to increase economic prosperity in the region by increasing educational attainment. Hosted by 30-year broadcast veteran Lacey Kendall, monthly shows explore topics ranging from education challenges and shortcomings to innovations and groundbreaking ideas that are driving student success.