Inland Empire College Corps Fellows walk across the SBVC campus during the launch event
Growing Inland Achievement and more than 450 students from eight regional colleges and universities gathered at San Bernardino Valley College on Saturday, Oct. 1, 2022, to kick off the #CaliforniansForAll College Corps program in the Inland Empire. 
The #CaliforniansForAll College Corps is a college service program led by California Volunteers, Office of the Governor, to create debt-free pathways for low-income students who commit to serving for an academic year. Student participants, called College Corps Fellows, receive up to $10,000 to help pay for college, including a stipend and a scholarship. Fellows will focus on three critical areas facing the state: climate action, K-12 education, and food insecurity.
Eight campuses from the Inland Empire are participating in the program this year, including:
The #CaliforniansForAll College Corps program helps students pay for college, uniting students of different backgrounds across California with a common purpose.
GIA serves as the consortium facilitator for the Inland Empire region and will support recruitment, training, planning, evaluation, and events.
The launch event on Oct. 1 included comments by San Bernardino Community College District Chancellor Diana Rodriguez and California Volunteers Commissioner Jesse Melgar.
Fellows participated in a leadership workshop and various breakout sessions centered around K-12 education, climate change, and food insecurity to discuss current and future trends. Speakers included City of San Bernardino Parks, Recreation, and Community Services Director, Lydie Gutfeld, California State University, San Bernardino Dean of Education, Dr. Chinaka DomNwachukwu, FIND Food Bank Director of Community Impact, Lorena Marroquin, and CISCO Circular Economy and Sustainability Program Manager, Oppong Hemeng.
"To see over 450 students from various colleges across the Inland Empire come together, in person, for this was extraordinary," said Frances Tapper, GIA Coordinator of Institutional Support. "These Fellows are the future of our region, state, and country. Their service will help transform our communities and address critical issues facing the state of California."
Each of the eight Inland Empire colleges selected to participate will receive funding from the State of California to support the students. Fellows who reach 450 service hours with one of the program's community partners will receive $10,000 toward their education.
"We are thrilled that Growing Inland Achievement has the opportunity to serve as the consortium facilitator for the Inland Empire program," said Thomas Dickson, GIA's Director of Institutional Support. "We are the only College Corps regional program with this integrated model of backbone support in the state of California."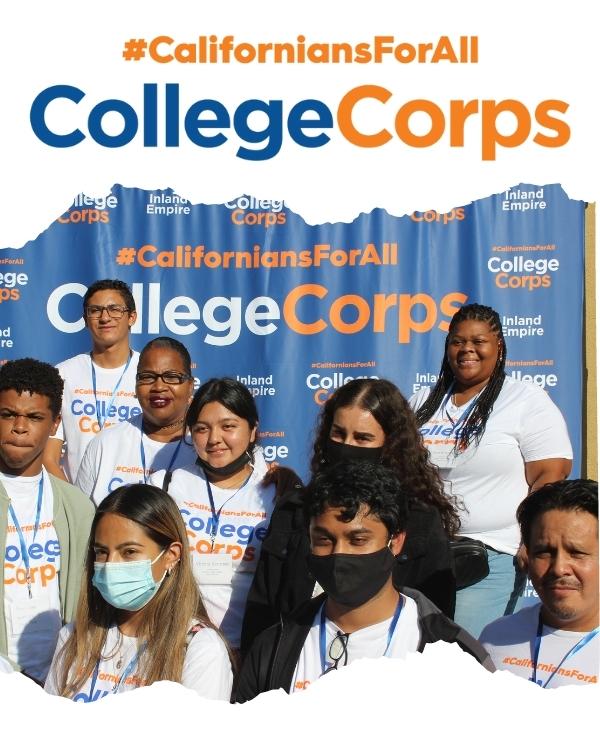 For more information on the program and participation, please contact Frances Tapper, GIA Coordinator of Institutional Support, at [email protected].