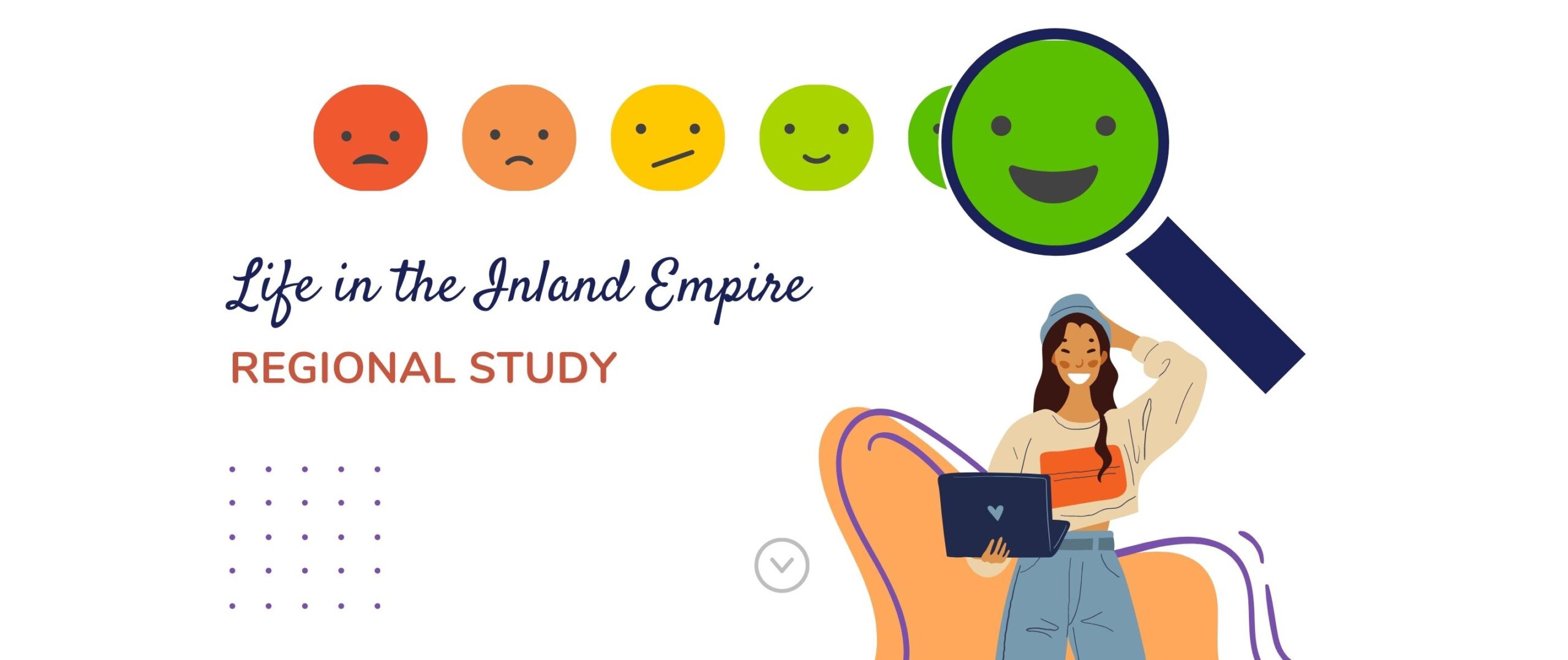 About the Study
The Life in the Inland Empire Regional Study aims to understand experiences of young adults in the Inland Empire who had planned/hoped to complete college but did not.
Confidential online study completed at participants' convenience.
Multi-modal cognitive method – structured like an online direct message conversation.
Those chosen to participate will receive a prepaid Discover or Visa ($100) as a thank you.
To encourage sharing information about the study, there is also a $20 referral bonus for every person participants refer who are selected to participate.
Why is it important?
Young adults' obstacles to achievement are not well understood and the pandemic has both compounded the difficulty and reinforced the importance of learning about their experiences. Reaching them and learning first-hand about their experiences would allow us to identify regional educational support to decrease barriers and increase opportunities for them to meet their hopes/plans.
What makes this study difficult?
Even before Covid-19, young adults, both those who never enrolled and those who enrolled but did not graduate, were the most difficult to reach with standard research recruitment. This is due to multiple factors including the transitionary nature of this life-stage, social disengagement due to changes in life hopes/plans, as well as the reasons behind why their hopes/plans changed.
How you can help!

Please share this brief pre-screen survey link – https://bit.ly/lifeintheie – with any IE 18–25-year-olds you know (AND ask them to share with anyone they know). Sharing with even 1-2 young adults will make a big difference! Feel free to copy/paste or modify the language below when sharing.
Text / Direct Message
Hi! There is an online study I thought you might be interested in. Participants are getting a $100 for sharing their thoughts on the IE. It takes only 3 minutes to see if you qualify. https://bit.ly/lifeintheie
Mass sharing on social media, newsletters, emails
Life in the IE Study is now open. It's confidential, online, and is providing a prepaid Discover or Visa as a thank you to participants. The link provides more info about the study. (It takes only 3 minutes to see if you qualify.) https://bit.ly/lifeintheie