About This Episode
Season 1. Episode 8.
So many people are asking what the value of higher education is right now. Is it worth it? What can you expect to make as a result? How much will it cost? How long until it pays off?
In this episode, we sit down with the Chancellor of the University of California, Riverside, Dr. Kim Wilcox, to hear his thoughts. Plus, we meet Dr. Yvonne Olivares, who recently completed a study of Inland Empire high school students to determine their perceived value of a college education today.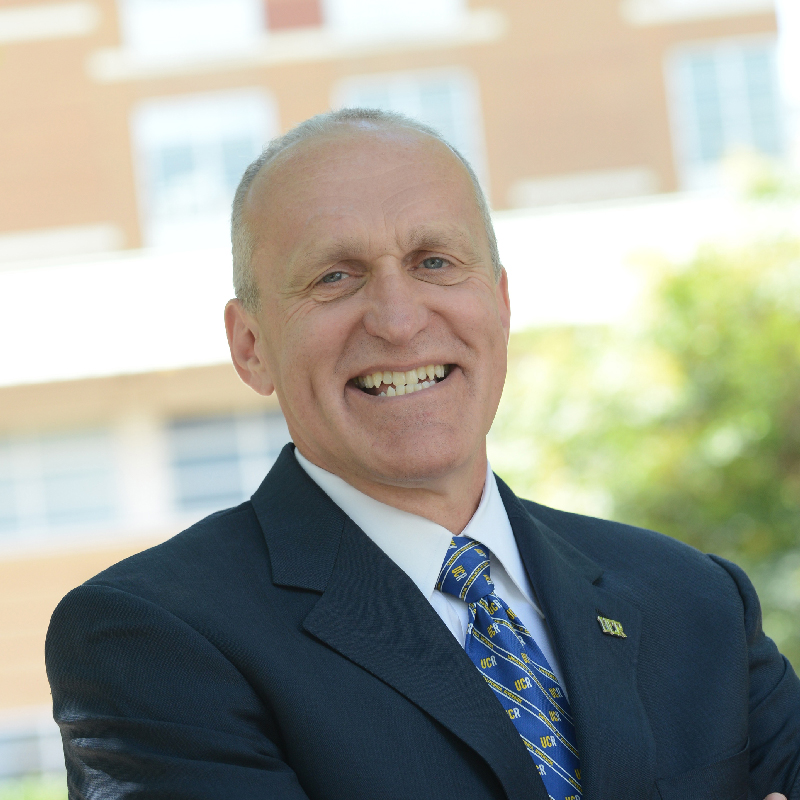 Dr. Kim Wilcox

Chancellor, University of California Riverside
Biography
Kim A. Wilcox was appointed as UC Riverside's ninth chancellor in August 2013.
During his time at Riverside he has spurred a new era of growth, embarking on the expansion of the faculty and development of new facilities for research, teaching, and public service.
Wilcox is a long-time national advocate for increased access to quality higher education and for the particular role public universities play in the U.S. Under his leadership, UC Riverside became a charter member of the University Innovation Alliance, a collaboration of major public research universities in America seeking to improve student graduation rates and outcomes across all socio-economic and ethnic backgrounds.
Wilcox began his academic career on the faculty at the University of Missouri. He then spent 14 years on the faculty of the University of Kansas, including 10 as Chair of the Department of Speech-Language-Hearing. Immediately prior to coming to UCR, Wilcox served as provost at Michigan State University from 2005 to 2013.
He has published extensively in the area of developmental speech acoustics and has directed teaching, research, and service projects funded by the National Science Foundation and the U.S. Department of Education.
A first-generation college-going student, Wilcox matriculated at Michigan State University, where he earned a Bachelor of Arts in audiology and speech sciences. He also holds master's and doctoral degrees in speech and hearing sciences from Purdue University.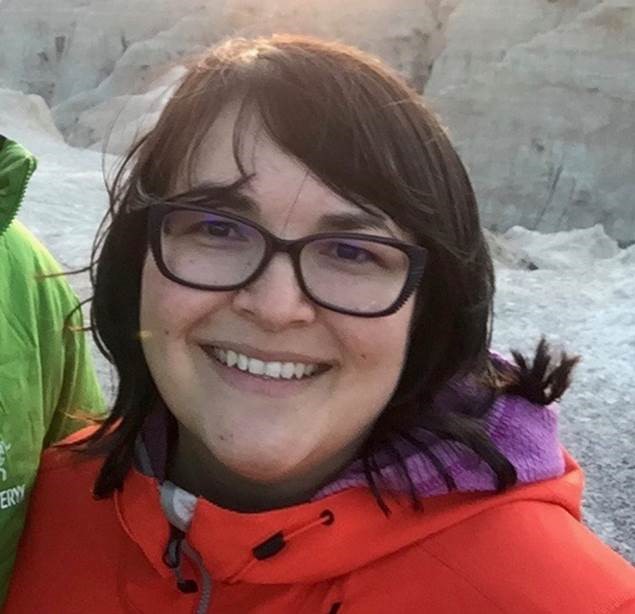 Dr. Yvonne Olivares

Research Scientist & Methodologist, S4DDS
Biography
Applied sociologist & methodologist with 15+ years' experience in private, public (K-12, CC, 4-year colleges) and nonprofit sectors specializing in (a) designing research that goes beyond the symptoms to identifying root causes and solutions and (b) data storytelling.
1:40 – Yvonne describes the recent study she helped conduct, who commissioned it, the participants, and what it was all about.
3:31 – Yvonne explains what types of value the teenagers in the study saw in education.
7:50 – Yvonne shares what she learned about who or what influences their perceived value of college
10:19 – Yvonne details commonalities between IE students' college aspirations and what they imagined their futures to be like.
15:13 – Yvonne reflects on her understanding of why the students were looking at colleges elsewhere as opposed to the Inland Empire.
17:47 – Yvonne shares what surprised her the most about what she found over all of the information gathered in this research study
22:23 – Kim shares his thoughts on whether or not the value of a post-secondary degree has changed over time.
25:02 – Kim explains how earning a post-secondary degree promotes economic mobility for most people.
29:26 – Kim gives insight into what can be done to assure that the return on education is equal for students across race and gender lines.
31:43 – Kim talks about an appropriate time frame for evaluating the ultimate value received from one's college degree.
36:48 – Kim shares his opinions about corporate education programs and what impact they have on post-secondary value and attainment.
38:19 – Kim tells us what he's most excited to see in regards to the value of a college education this year and going forward in the IE.
40:22 – Special Feature: A Thank You To Inspiring Teachers
Education Insight tells the story of education in the Inland Empire through the diverse voices of those in and around the regional education community. The show is produced by Growing Inland Achievement, a collective impact organization in the Inland Empire with a mission to increase economic prosperity in the region by increasing educational attainment. Hosted by 30-year broadcast veteran Lacey Kendall, monthly shows explore topics ranging from education challenges and shortcomings to innovations and groundbreaking ideas that are driving student success.