About This Episode
Season 2. Episode 1.
In this episode we learn about college affordability and access and gain a better understanding of student grants, loans and the billions that are available right now for students from all backgrounds to use for college. And, what's being done to make the process easier to apply, and make college affordable and accessible for residents of our region.
Our guests include Catalina Cifuentes; an expert in College and Career Readiness, for Riverside County's Office of Education, and the Chair of the California Student Aid Commission. And, ET Winzer, Director of Strategic Outreach and Engagement at Federal Student Aid–an Office of the U.S. Department of Education.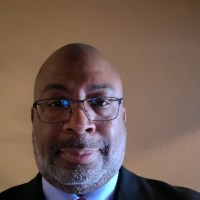 ET Winzer

Director and Strategic Outreach and Engagement at Federal Student Aid (FSA), and Office of the U.S. Department of Education.
Biography
Director, Strategic Outreach and Engagement at Federal Student Aid (FSA), an Office of the U.S. Department of Education
Collaborates across Federal Student Aid, the US Department of Education, other federal agencies, and with industry experts to develop and execute innovative solutions. Develops partnerships and initiatives to equip students and families with the tools to make sensible post-secondary education decisions. Identifies business and industry best practices to improve Federal Student Aid performance. Utilizes relationships with stakeholders and organizations in the education space to improve student success.
Catalina Cifuentes

Executive Director, College and Career Readiness, Riverside County Office of Education.
Biography
Catalina Cifuentes is an educator who has demonstrated a gift for counseling and advocacy on behalf of all students. 
In her former position as lead counselor at Santiago High School, Corona- Norco Unified School District, Catalina worked with the counseling team to design a successful guidance program which led to Riverside County as well as California Department of Education recognitions for exemplary counseling practices. She worked with her administrative team and staff to transform the school by raising the academic rigor and expectations from students resulting in the highest graduation rate and second highest A-G completion rate in Riverside, Inyo, Mono and San Bernardino County.
Catalina now shares those best counseling practices across Riverside County as the Executive Director of College and Career Readiness in the Riverside County Office of Education. Catalina focuses her work on the Riverside County Office of Education's Pledge: "All students will graduate from high school well prepared for college or the workforce." She is also a former secondary Language Arts teacher and has extensive experience working with English Learner programs.
She was selected in November 2014 as a speaker for the College Opportunity White House Convening- Strengthening School Counseling and College Advising.  As a former Advancement Via Individual Determination student and first-generation college graduate, Catalina has a passion for this work and it is contagious.
3:17 – ET explains what FAFSA is and how it pertains to student aid.
5:22 – ET shares some ways they are simplifying and modernizing the FAFSA programs in order to make it more accessible and beneficial to students and their families.
7:08 – ET explains how the federal student aid office determines who is eligible for financial assistance.
13:42 – ET details recent laws that have been implemented that are designed to simplify the application process
15:23 – ET gives advice to students who are considering taking out a loan to pay for their education
21:52 – Catalina explains the impacts of Governor Newsom's recent signing of legislation to approve college affordability and increase access to higher education
27:42 – Catalina gives insight to areas we need the most improvement on
31:31 – Catalina details how many students in the Inland Empire actually complete the FAFSA
35:11 – Catalina shares what we can do in the Inland Empire to increase FAFSA completion rates
37:07 – Catalina reflects on how many students think college is simply out of reach financially.
40:50 – Special Feature: Angel Rodriguez
Education Insight tells the story of education in the Inland Empire through the diverse voices of those in and around the regional education community. The show is produced by Growing Inland Achievement, a collective impact organization in the Inland Empire with a mission to increase economic prosperity in the region by increasing educational attainment. Hosted by 30-year broadcast veteran Lacey Kendall, monthly shows explore topics ranging from education challenges and shortcomings to innovations and groundbreaking ideas that are driving student success.