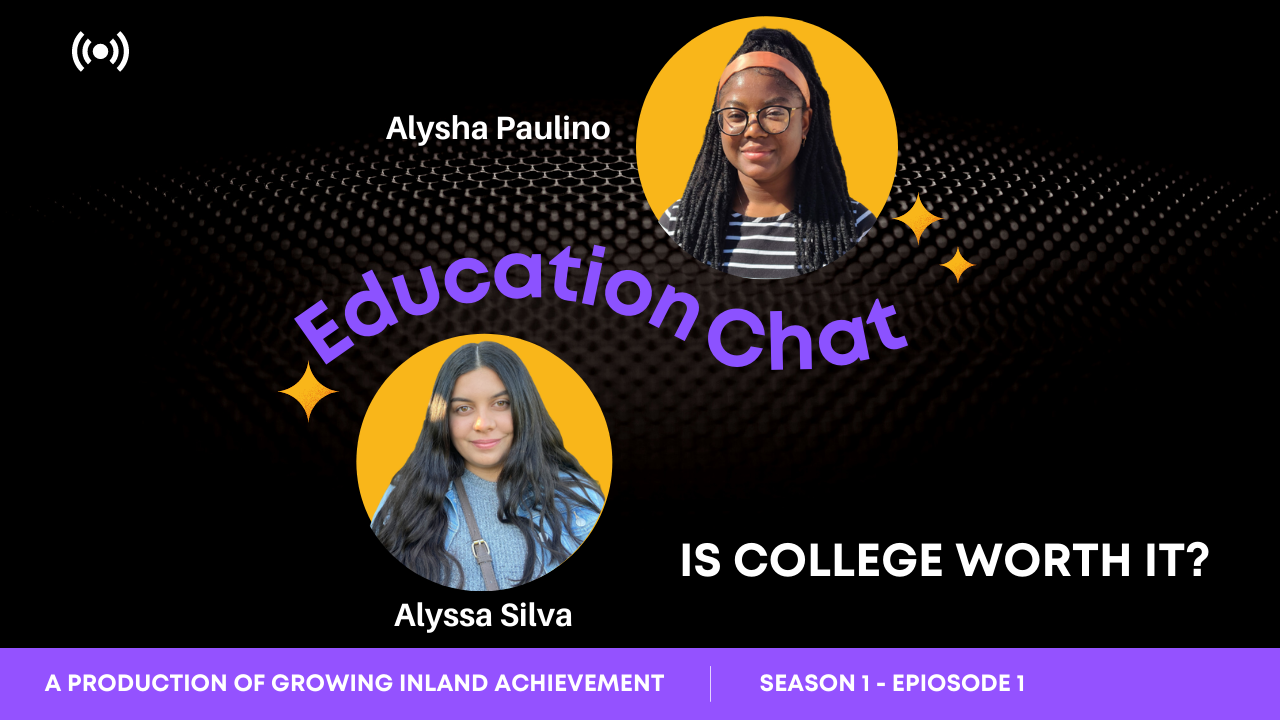 About This Episode
Season 1. Episode 1.
 In this debut episode, our co-hosts Alysha and Alyssa discuss whether or not they believe college is worth it. For further insight, a recent CSUSB graduate, Luis Cid calls in to share his experience having completed his post-secondary education. We also hear from a current student at Barstow Community College, Marlynne Hernandez, to ask her about her hopes and fears once she has finished her degree. 
Education Chat tells the stories of students in the Inland Empire by cultivating meaningful discussions about lived experiences, successes, and opportunities for growth. Join GIA Interns Alysha Paulino and Alyssa Silva as they engage in candid conversations with students throughout the region. The show is produced by Growing Inland Achievement, a collective impact organization in the Inland Empire with a mission to increase economic prosperity in the region by increasing educational attainment.